Our accelerated two-year business program is developing the next generation of business leaders, equipping all students with a firm foundation to launch a successful business career. Led by a faculty of subject-matter experts, our unique project-based platform provides active and experiential opportunities sparking personal and professional growth and real-world know-how
Coursework ranges from business math to managerial accounting; from marketing to product development; from business communication to organizational & operations management; and more.
Preview the fast-tracked path to your future below. Click here for full course map and descriptions.

Fall
Lay the foundation for a successful career. Master key concepts across communication, systems, math, writing, and microeconomic areas of business.

Winter
Dive deep into how those concepts influence business development. Create actionable frameworks across marketing, operations, macroeconomics, employment law, and accounting.

Spring
Six weeks of immersive, hands-on, and experiential learning in one of our North American operations.

Summer
Learn  communications, marketing, organizational behavior, business law and business statistics.

Fall
Expand into high-level analyses of business financials,  managerial finance, purchasing, personal finance, risk, and advanced marketing.

Winter
Concentration on sales, accounting, business management, project management, and professional development.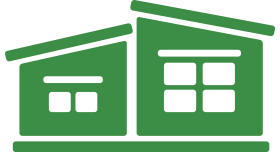 Spring
Immersive, hands-on learning in another of our North American operations.

Summer
Synthesize knowledge, ideas, insights, and experience into a personal business philosophy. Generate your own ideas in new products,  leadership, e-commerce, ethics, entrepreneurship, and operations.
ARE YOU UP FOR THE CHALLENGE? APPLY TODAY.
If you are self-motivated and hard-working, and seek a path to a successful career, then apply today.